The Best Spring 2024 NYFW Trends You Can Wear Right Now
12:03 22/09/2023

Amber Rambharose
The Best Spring 2024 NYFW Trends You Can Wear Right Now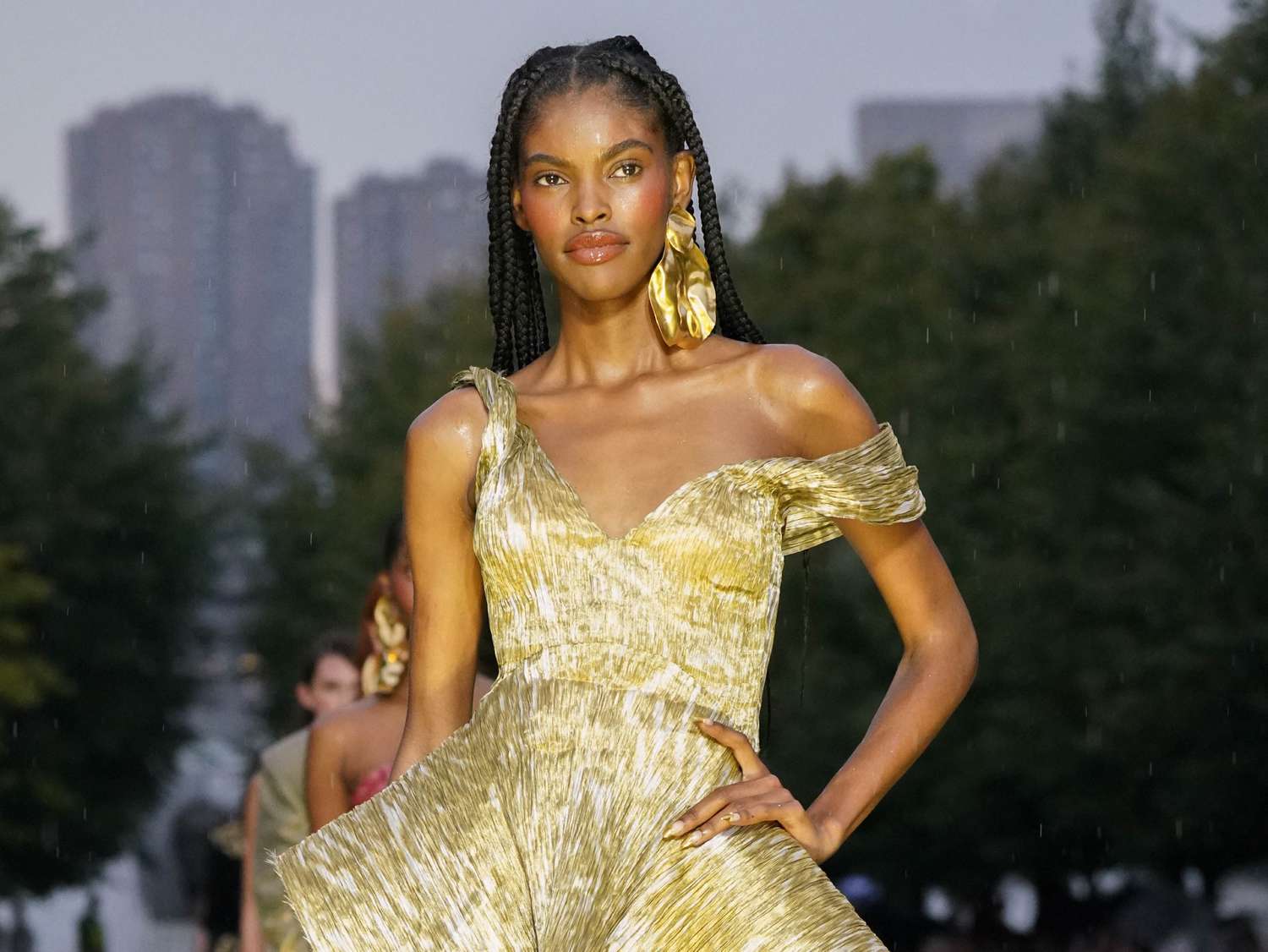 For us fashion girlies, New York Fashion Week is our Super Bowl. The runway shows are officially underway, and the 2024 Spring/Summer collections from labels like Helmut Lang, Coach, and Collina Strada are serving up enough fashion inspiration to keep us warm throughout the fall and winter. From vintage-inspired silhouettes to new takes on this year's hottest trends, there's much to see — and look forward to from these collections.
With fall fashion trends taking center stage, seasonally speaking anyway, it can feel hard to pivot to spring style. So whether you're looking to plan ahead for next year or you want to start incorporating spring trends into your wardrobe now, we've filled this trend report with looks, colors, and styling choices you can still take advantage of before the temps drop.
Ahead, find our roundup of the best spring 2024 trends to keep an eye on. And don't forget to check back — NYFW is still ongoing, so stay tuned throughout the week for even more trends to try.

Drop Waists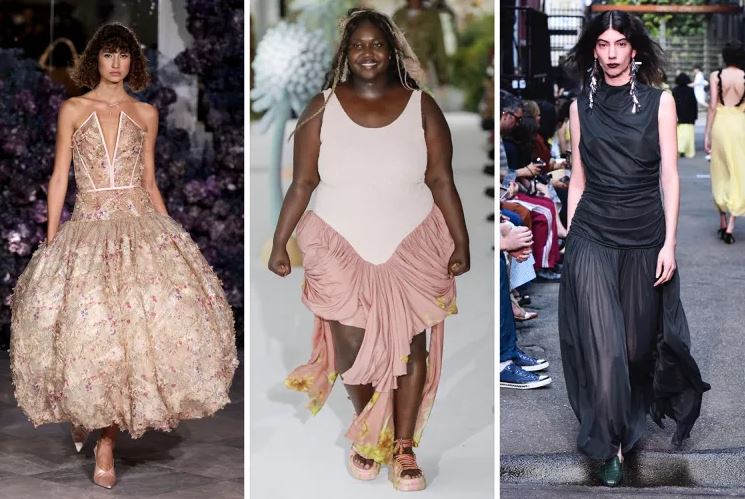 From left: Christian Siriano, Collina Strada, Rachel Comey. GETTY IMAGES
 
Drop waists, a style of dress where the waistline sits at or below the hips instead of at the natural waist, were among this year's standout silhouettes. At Rachel Comey and Collina Strada, elegant draping was used to achieve the effect, while Christian Siriano sent a dramatic drop-waist ballgown down the runway.

Liquid Gold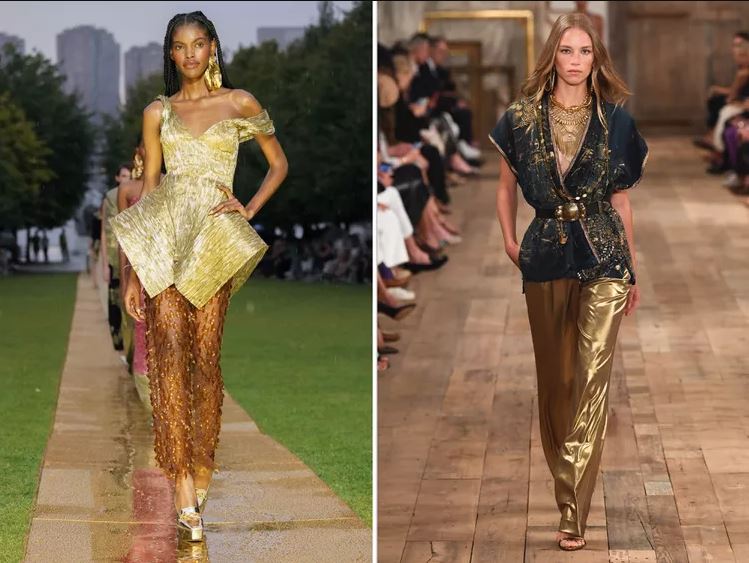 From left: Prabal Gurung, Ralph Lauren. GETTY IMAGES

Metallics have never looked so luxurious. At Ralph Lauren, models wore loose-fitting gold-dipped dresses and separates that featured lots of molten movement. Elsewhere, designers like Prabal Gurung used clever textures to make metallics come alive.

Cool-Toned Sequins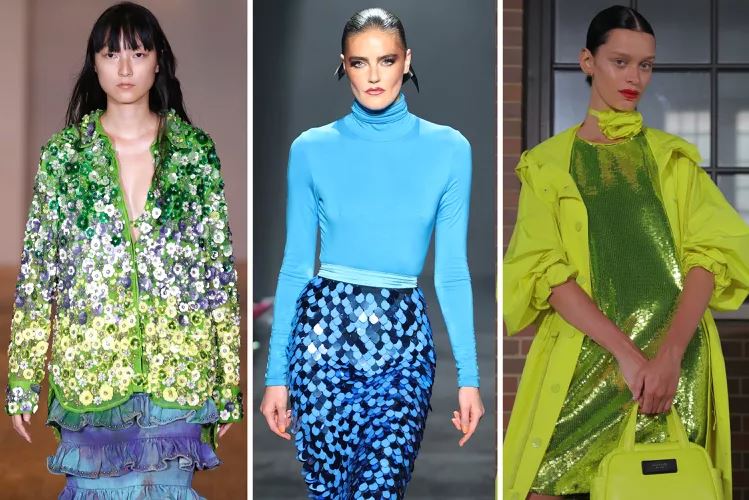 From left: Colin LoCascio, Sergio Hudson, Kate Spade. GETTY IMAGES

Sequins were worn down the runway throughout New York Fashion Week, but we were especially drawn to the chilliest iterations of this glittering, party-approved trend. At Colin LoCascio and Sergio Hudson, large paillettes in teardrop and floral shapes breathed new life into otherwise simple statement pieces. Meanwhile, at Kate Spade, tiny chartreuse sequins gave a sheath dress the look of neon chainmail.

Sunny Shades of Yellow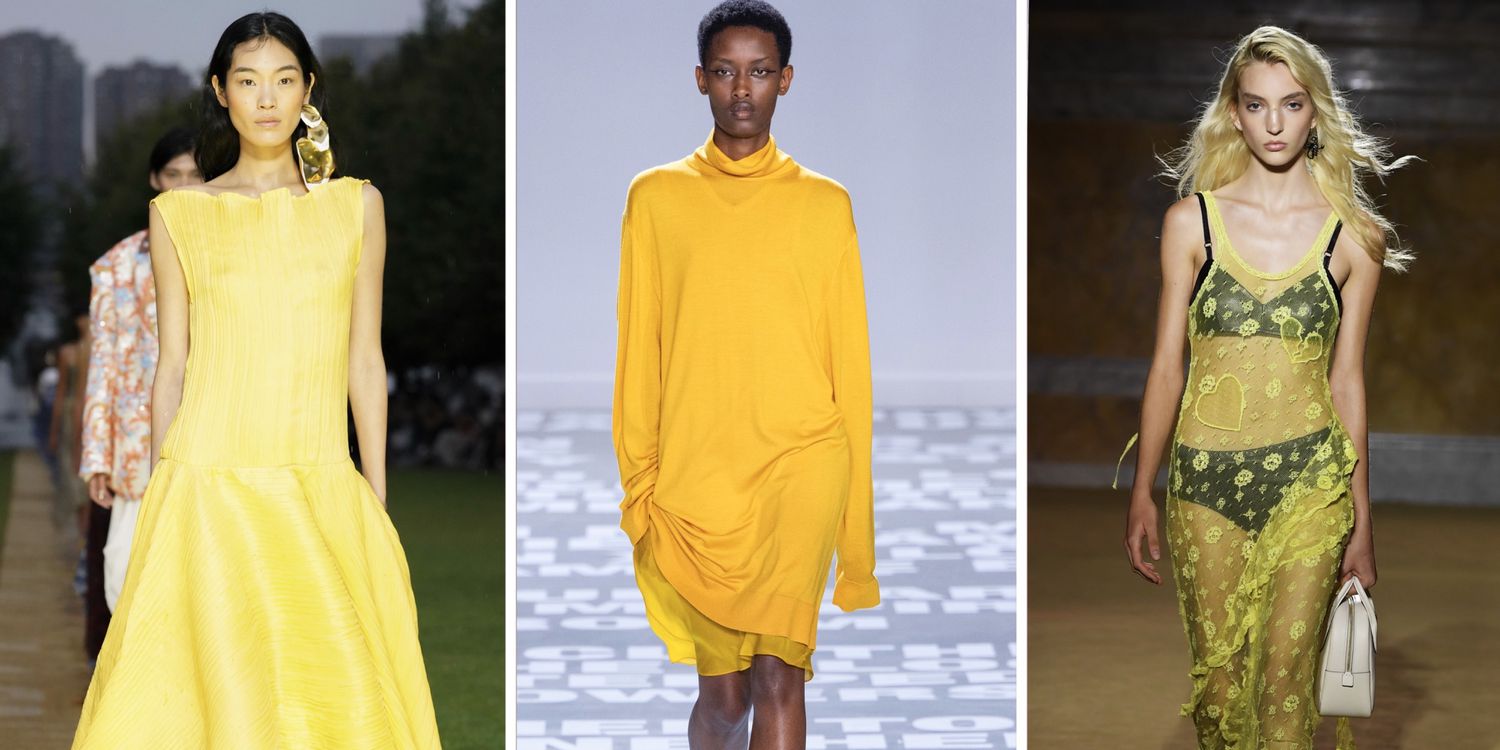 From left: Prabal Gurung, Helmut Lang, Coach. GETTY IMAGES

You can always expect a bit of brightness splashed across the color palettes of spring/summer collections. This year, one of the standout shades is yellow, which appeared in a full spectrum of shade variations — including a zesty lemon at Prabal Gurung, rich buttercup at Helmut Lang, and ultra-bright neon at Coach.

Sumptuous Sheers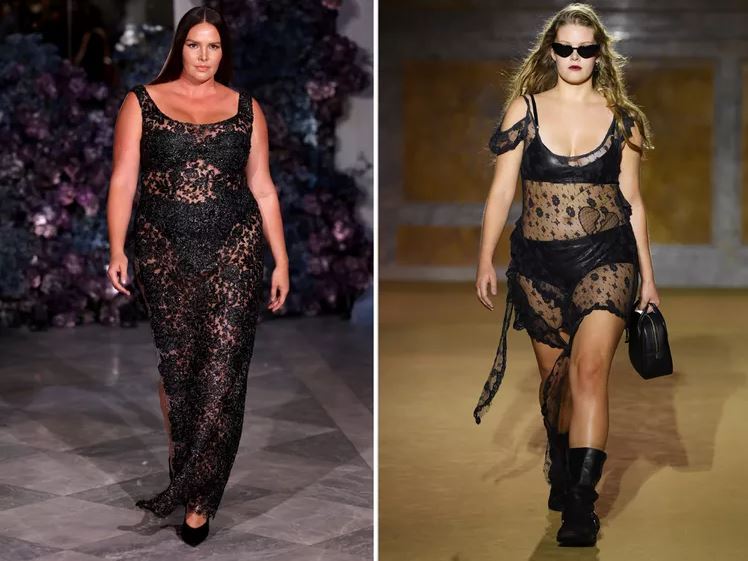 From left: Christian Siriano, Coach. GETTY IMAGES

Sheer seems to be the trend that won't quit, and it's back and better than ever. For spring 2024, designers like Christian Siriano and Coach swapped basic mesh and simple open knits for playful patterns and intricate lace.

Cropped Blazers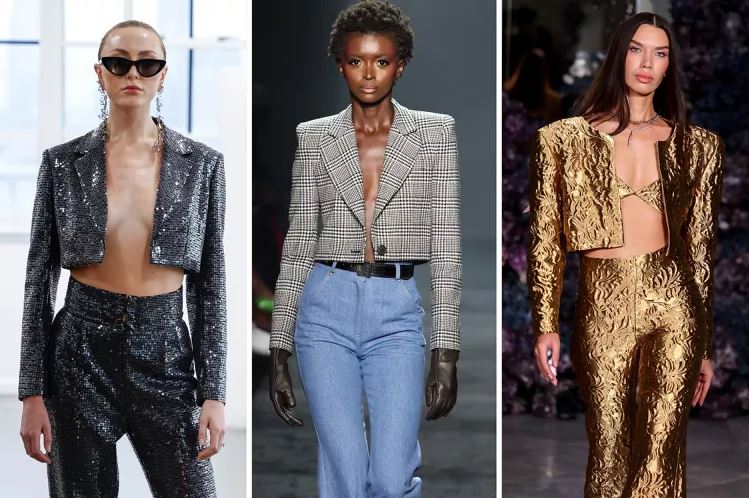 From left: Flying Solo, Sergio Hudson, Christian Siriano. GETTY IMAGES

The oversized boxy and '80s-inspired blazers of the fall runway shows appear to be shrinking down to pint-sized proportions for spring. At Flying Solo, gunmetal sequins gave the cropped silhouette a disco vibe. Sergio Hudson went for a preppy houndstooth pattern, while Christian Siriano opted for crinkly metallics. Whatever the texture, this trend is all about the outer layer: Models went topless or sported matching bra tops underneath.

Vintage-Inspired Corsets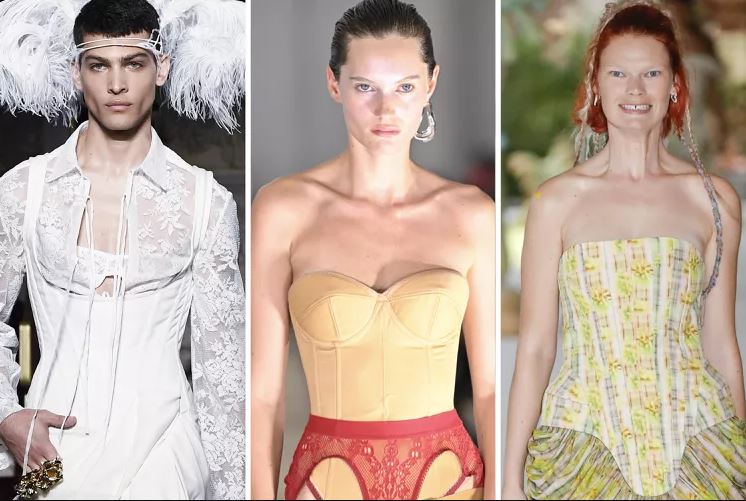 From left: Palomo Spain, Dion Lee, Collina Strada,. GETTY IMAGES

Looks like corsetry is here to stay. Rather than the modern mesh-panel pieces favored for sultry summer looks and music festivals, designers dug into the fashion archives for their spring corset design inspiration. The under-bust neckline and longline silhouettes spotted at Palomo Spain took cues from early 19th century styles, while Dion Lee's nude-toned corsets with visible boning were giving 1920s girdle. At Collina Strada, the hip-fin structure and dipped waist felt entirely Edwardian.

Power Petals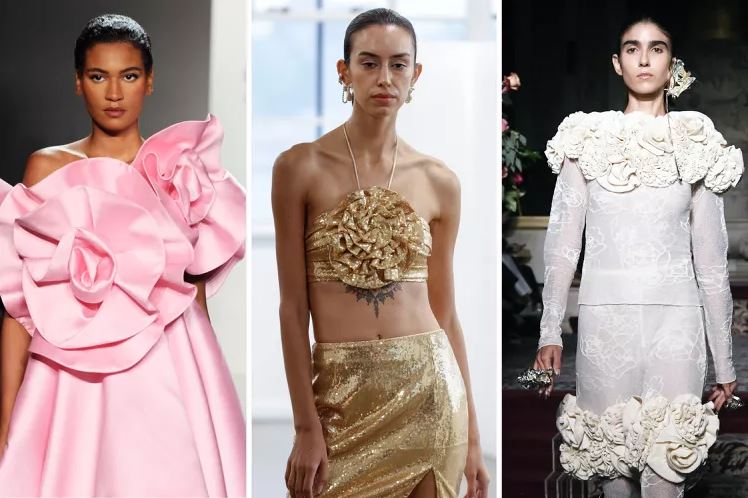 From left: Sixdo, Flying Solo, Paloma Spain. GETTY IMAGES

From the Met Gala red carpet to Haute Couture Fashion Week, 2023 has been a year of larger-than-life rosettes. The trend continued to bloom in the spring collections. Metallic, sequined, and ruffled flowers appeared on statement tops and belts at Flying Solo, Colin LoCascio, and Ulla Johnson.

Taking the Plunge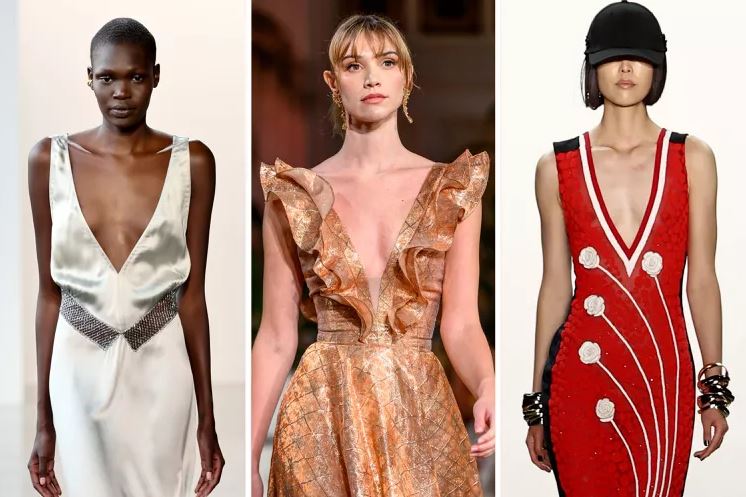 From left: Bevza, Dennis Basso, Falguni Shane Peacock. GETTY IMAGES

One of this year's standout necklines was a near-navel-grazing deep V-neck spotted on maxidresses at Bevza, Dennis Basso, and Falguni Shane Peacock. We're guessing boob tape will come into play when replicating this styling at home, but we love the silhouette.

Face-Framing Ruffles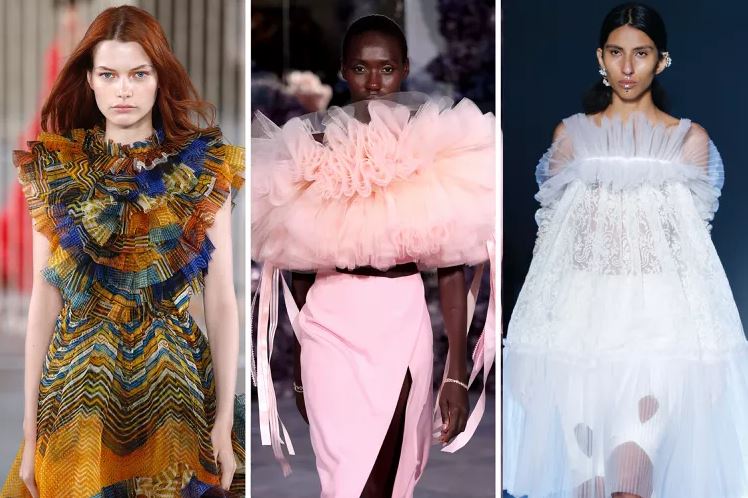 From left: Ulla Johnson, Christian Siriano, Adeam. GETTY IMAGES

Coquette fashion was alive and well at NYFW thanks to heaps of tulle artfully ruffled and gathered around the neck and face. At Adeam, layers of lace and a pale color palette evoked Victorian nightgowns. Ulla Johnson took a more modern, colorful approach, and Christian Siriano's take on the ruffle trend lifted the tutu from waist to shoulders for an over-the-top explosion of pale pink tulle.

Pretty Peplums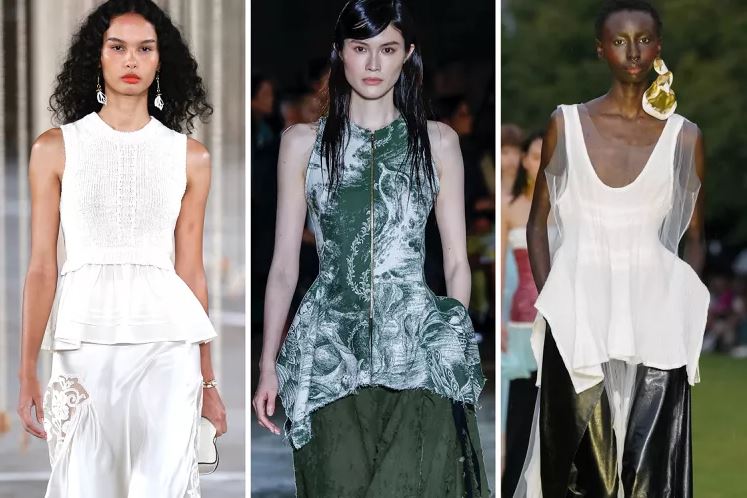 From left: Ulla Johnson, Jason Wu, Prabal Gurung. GETTY IMAGES

Airy, lightweight peplum tops emerged as a trend to watch for next spring and summer, despite the fact that many folks who lived through this trend the first time around found its return less than thrilling. Rather than stiff and structured, the peplums spotted in Ulla Johnson, Jason Wu, and Prabal Gurung's collections were gauzy and delicate.
 
Statement Belting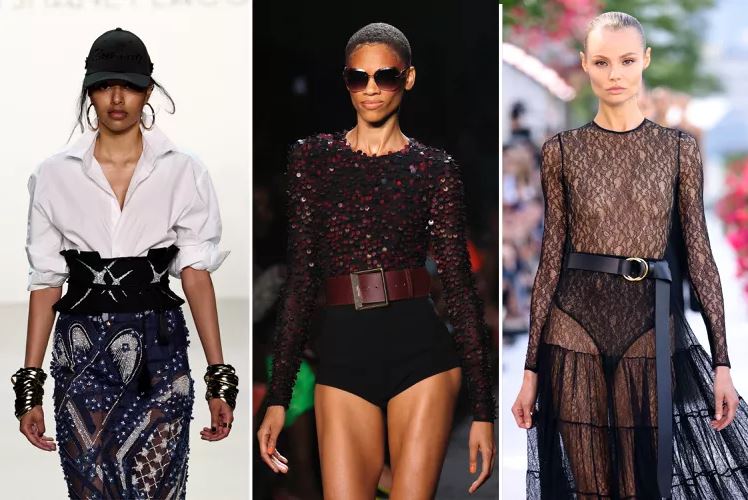 From left: Falguni Shane Peacock, Sergio Hudson, Michael Kors. GETTY IMAGES

We like big belts (and we cannot lie) and so too, it seems, do the designers at NYFW. From the waist-cinching basque belts spotted at Falguni Shane Peacock to the more traditional leather pieces at Michael Kors and Sergio Hudson, statement belts were front and center on the runway.

Floral Appliqués

From left: Son Jung Wan, Christian Siriano, Tiffany Brown Designs. GETTY IMAGES

Three-dimensional floral motifs, a trend spotted on NYFW's most eye-catching bags, also bloomed on dresses and separates. While oversized rosettes stand out thanks to their size, the scaled-down 3D flowers at Son Jung Wan, Christian Siriano, and Tiffany Brown are all about intricacy and delicacy.

Emboldened Bows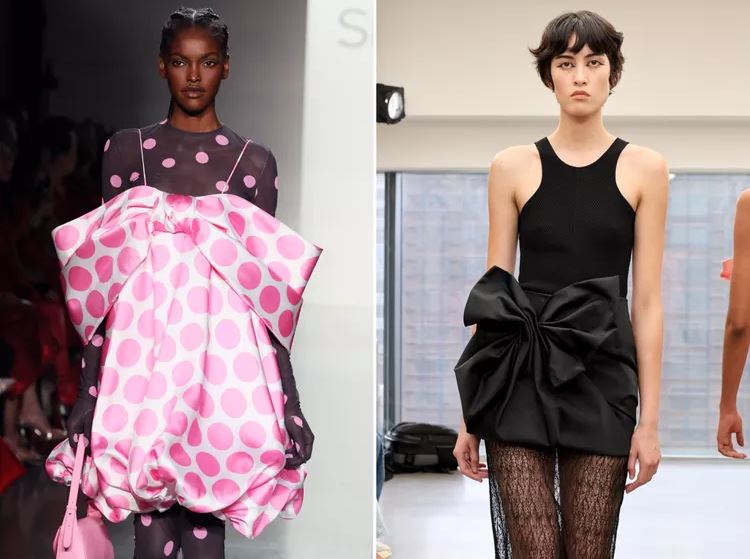 From left: Sixdo, Aknvas. GETTY IMAGES

Oversized and opulent bows, spotted at shows like Sixdo and Aknvas, added a touch of whimsy to looks that were otherwise simple or unadorned.

Chic Chainmail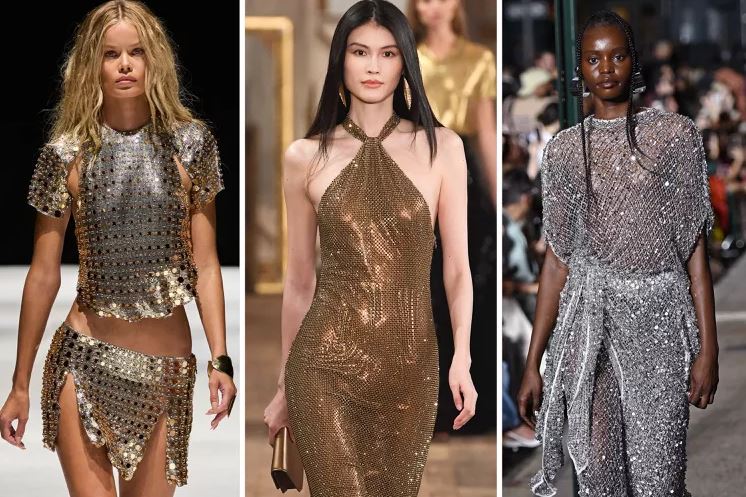 From left: Retrofete, Ralph Lauren, LaPointe. GETTY IMAGES

The Paris Haute Couture Week trend of models donning fashion armor continued in earnest at NYFW. At Retrofête, the trend took the shape of shiny separates in a mixed-metal color palette. At Ralph Lauren, curve-hugging gowns of bronze were both sleek and sultry, while LaPointe's sheer silver maxi dresses took a more loose-fitting, draped approach.

A Focus on Fringe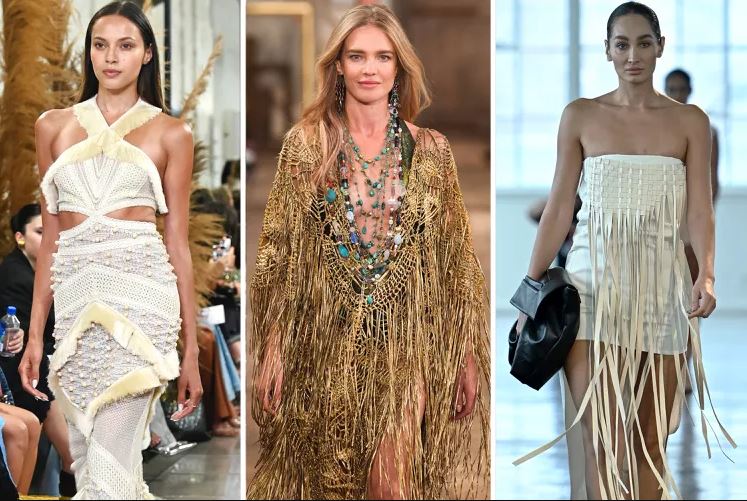 From left: PatBo, Ralph Lauren, Y III Chuan Eo. GETTY IMAGES

Movement was a major theme across NYFW collections, best illustrated by the range of fringe-forward pieces that swept down the runways. PatBo's opulent fringed maxi dress, Y III Chuan Eo's woven fringe minidress, and Ralph Lauren's golden poncho all brought an air of retro momentum to NYFW.
Theo: Instyle.com
Có thể bạn quan tâm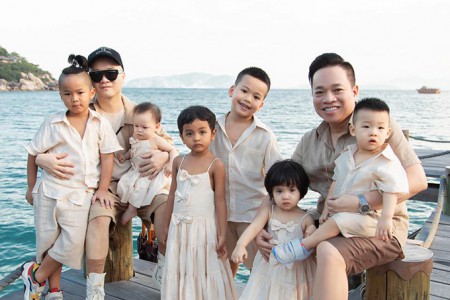 Đỗ Mạnh Cường: 'Chắc có mình tôi mở được 30 showroom một lúc'